Receive magnets with your pictures every month! You will get a link to upload pictures when your subscription renews.  
High Quality Custom Photo Magnets
We care about the quality of our product and use the best materials and ink to print photo magnets with your pictures. This is a great gift for any occasion. Share your best moments with your family and friends.
Family Owned and Made in USA
We are delivering photo magnets to your door since 2014. We are a family owned business and are proud to be manufacturing and shipping from Columbus, OH.
Specs and Details
Square 2x2" magnets
Set of 9
Premium photo quality
Customer Reviews
07/28/2022
Perfect gifts
I love your product as well as your service
06/05/2022
Great quality!
I have had multiple orders done and they turn out perfect every time. Sturdy with a strong magnet. Definitely recommended!
Jennifer C.

United States
06/04/2022
I love this monthly subscription!!!
The photographs are exactly as on my phone. The magnets a strong and hold well. My hubsy loves getting them for taking into work.
Tk o.

United States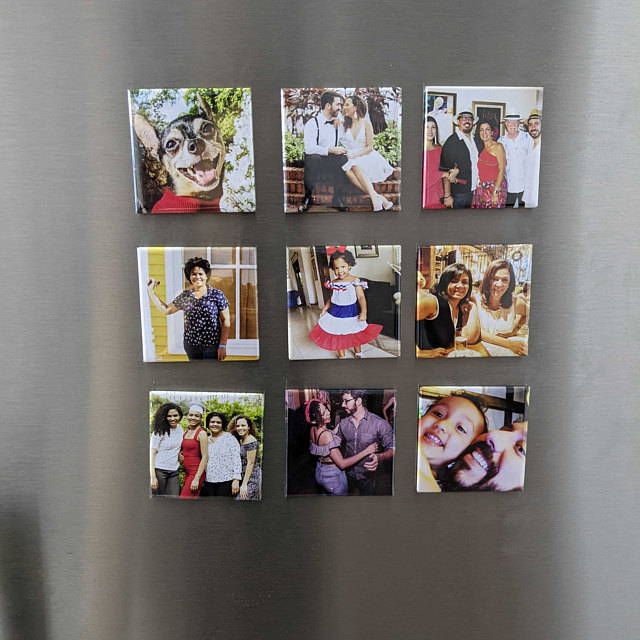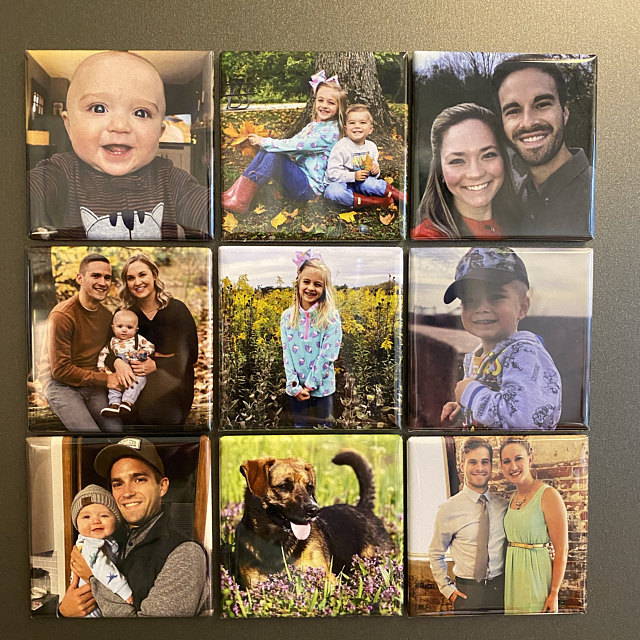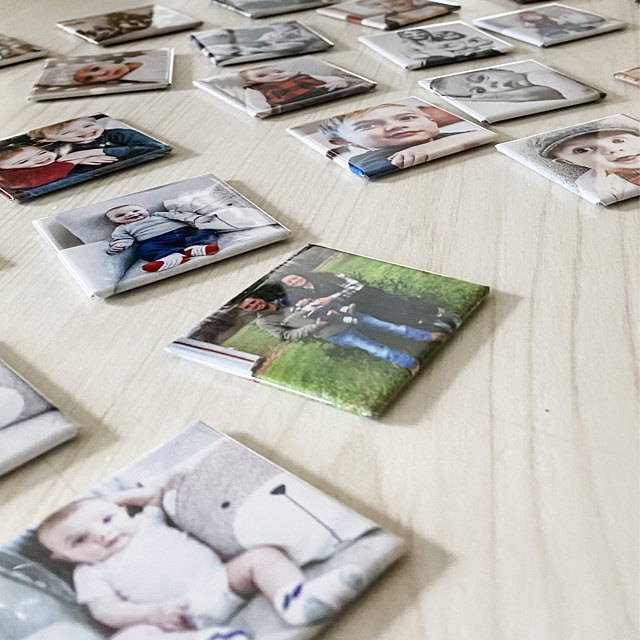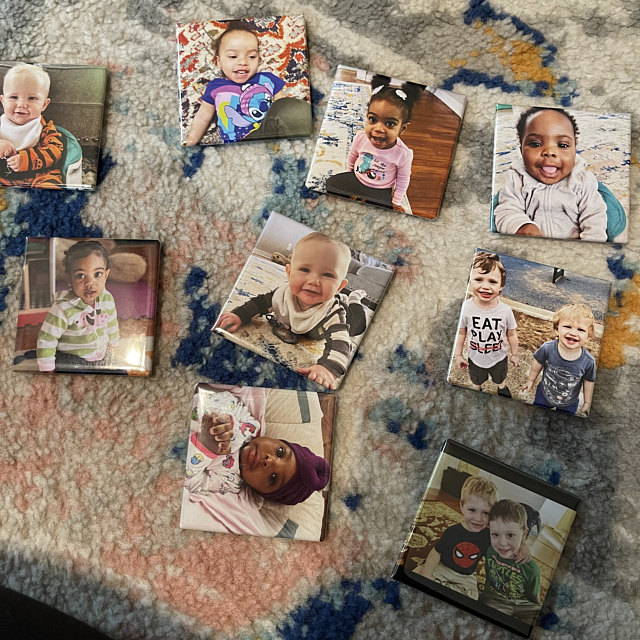 Upload your Instagram and Camera Roll pictures in a few clicks.
Crop and preview before submitting the pictures.
Easy process on Desktop and Mobile.
All magnets are printed on high quality photo paper.
Vivid and bright colors.
We cut each magnet by hand.
Mom of 2 making magnets in Columbus, OH since 2014.
We are proud to manufacture and ship from USA.
We care about quality of our product.
We want you to be happy with your purchase. If you have concerns about your order, please reach out and we will be happy to work with you to resolve the issue or refund your order.
You will be surprised how quickly your order will show up at your door.